FAQS
Frequently Asked Questions
Find out more about our state-of-the-art, world leading equipment.
If your question is not answered below, please get in touch.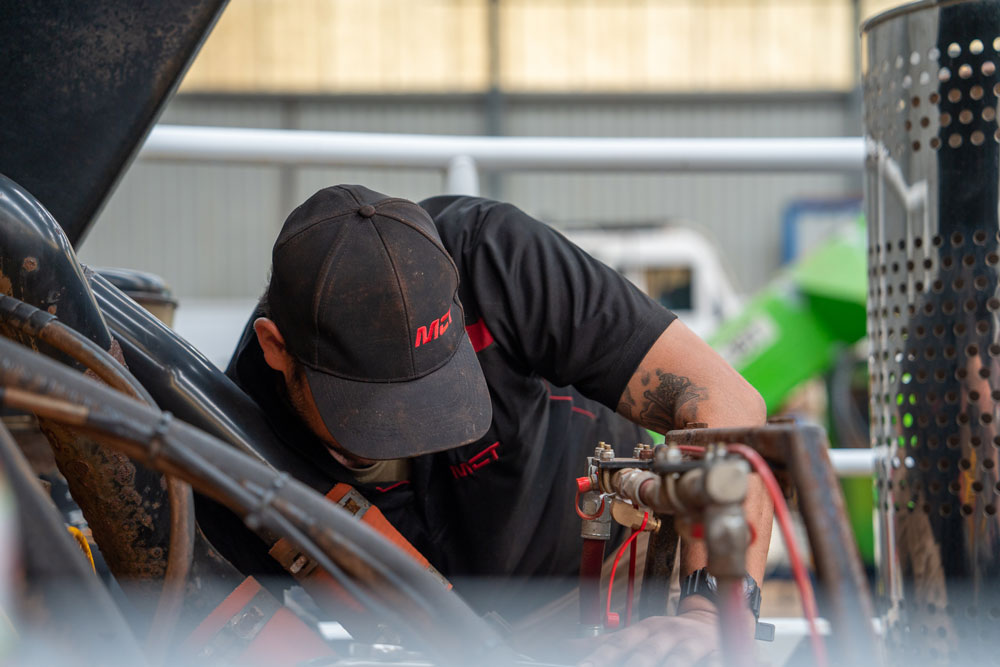 Magni's quick success is a result of their market knowledge, their ability to stay ahead of the competition, and their unmistakable Italian precision and talent. Magni is quickly becoming the brand of choice for telescopic handlers. The Magni Team is committed to their core values of determination, excellence, and workmanship. Magni not only meets but exceeds industry standards in its production. Their products frequently exceed market standards for quality and safety, and their product line is constantly increasing and pushing the limits of innovation.
Magni telehandler safety is achieved through enhanced visibility, an excellent operator driving position, advanced speed-accuracy controls, precise hydraulic movements, and accidental collision protection.
• The cabin is developed for the comfort and safety of the operator with full visibility possible thanks to a large windshield.
• A moveable steering column allows for easy access in and out of the telehandler.
• A hydrostatic transmission and variable displacement regulate speed accuracy.
• Precise and safe hydraulic movements are ensured through Magni's software system.
• Attachment recognition is built into the operating system to allow for hassle-free use of the Magni attachment range.
The revolutionary design of Magni's cabs offers unparalleled operator safety and comfort. The cab offers perfect visibility thanks to a large windscreen that stretches from the operator's head to their feet, allowing them to see the load even when it is suspended overhead or the boom is fully retracted.
Standard on the cab is a USB port, which is great for charging tablets, cell phones, and other devices.
A cup holder is installed in the cabin which is quite popular with operators and allows them to enjoy their morning coffee or other beverages during breaks.
MyMagni is the new Fleet Management system by Magni. This system can provide a comprehensive overview of site data, allowing you to map and track every movement of your fleet, and displaying the most important information on your MyMagni dashboard. Using technical alerts and maintenance data, you can ensure that your fleet is always operational and in immaculate shape. In contrast, safety warnings provide notice of faults and safety-related issues as well. MyMagni is accessible on Desktop, the Apple Store, and Google Play and is compatible with RTH, HTH, and TH models.
The ideation of Magni's telescopic handlers started at the end of 2012, with Riccardo Magni deciding that the industry was in need of a significant improvement. In true terms though, the first Magni production began in January 2013 thus catalysing the development of the widest range of rotating telescopic handlers on the market.
Riccardo Magni founded Magni Telescopic Handlers in 2013 with his sons Carlo, Eugenio, Carlotta, and Chiara.
An R.F.ID automatic attachment recognition system is included as standard on the boom head of all "Magni" range models. When the attachment is connected to the machine, it is immediately recognised for the operator to accept the attachment. The display is then updated with the appropriate load chart and the load limit device is set for that specific attachment.
The greater lifting capacity of the new quick-fit system is a result of its lighter weight. This technique makes the "Magni" range significantly safer by eliminating the possibility of the operator accidentally picking the wrong attachments.
FIND OUT MORE
SEND US AN ENQUIRY
Fill the form below, and one of our team members will be in touch.